Manning Shoots a Rowdy Messenger
By Raffique Shah
April 27, 2008
trinicenter.com/Raffique
| | |
| --- | --- |
| Dr. Keith Rowley | |
If former Trade Minister Dr Keith Rowley is a hooligan who displays 'wajang' behaviour, when did these abominable character traits first manifest themselves? Prime Minister Patrick Manning, explaining why he summarily fired the senior minister, told the media that for all of five minutes during a Cabinet committee meeting, Rowley ranted and raved and misbehaved, much to the shock of his colleagues. Pressed by journalists on Rowley's darker side, Manning said: "It was not the first time. I've had to talk with him before."

I'm no authority on human behaviour, but common sense and sixty-two years on this here Earth have taught me that hooliganism is not like taste, which is acquired. Most people of that ilk are born that way and show their crassness early in life. All of us must know people who can be so classified. But we also would have noted that side of the individual from early contact with him or her. Did the PM not note or know that Rowley was a ruffian when the latter joined him in opposition back in 1986?

There are times when ordinary, docile people can explode when they feel aggrieved or offended or frustrated. I know because I fall in this category. Those who know me well would attest to me "bussing cuss" on whoever rubs me the wrong way at the wrong time. In my time I've roundly cussed my party leader at a private meeting after he'd behaved in a manner not just unbecoming, but used racist remarks and proceeded to deny all counts when confronted by his colleagues.

On that specific occasion I came perilously close to putting some blows to his backside had the burly George Weekes not grabbed me from behind, both of us falling on the floor, rather comically, I should add. Because I am by nature a polite and respectful person, I felt very badly about my display of temporary insanity, more so because the chairman of that meeting was the late Dr George Sammy, a man for whom I had tremendous respect.

I can cite several other occasions on which my tart tongue got the better of me when I felt deeply offended by the attitudes of senior military officers, a House Speaker, an acting President of the Republic, and sundry "big boys" who felt their money or power gave them the right to defecate on me.

Normally, though, I am a very polite, even charming person. The Rowley I know is not dissimilar to me. He is not only lucid during discussion, but he argues his point in a most convincing manner, not resorting to the imperious attitude some people in high office do.

So when the PM said that Rowley was fired for being a ruffian, I questioned myself: why would Keith descend into a cesspit at a Cabinet meeting? Rowley denied that his behaviour was unbecoming of a minister. But he did say he was disturbed by the seemingly unending free rope given to UDeCOTT, one of two agencies that are spending billions of taxpayers' dollars.

He is not the first to have expressed such concerns, although he is the first in Cabinet to have done so. And the questions he raised are valid. It matters not, as the PM argued, that UDeCOTT has delivered all its projects on time. The central question here is accountability, since the billions expended by this creature of Government, like its land development equivalent, the EMBDC, is taxpayers' money. For reasons best known to the PM, and presumably those close to him, he has reposed great faith in the men who head these corporations.

Interestingly, both Calder Hart and Uthara Rao are foreigners who seem to carry more weight in their adopted country than very qualified nationals do. In the wake of Rowley's dismissal from Cabinet, it seems they are more powerful than ministers who were elected to office, or who were appointed by the party that won the last elections. Without appearing to be xenophobic, let me say this situation is worrisome to nationalists and patriots.

When a minister can be fired for raising concerns about the free rein given to a foreigner, we are sliding down a slippery slope. The Canadian Government would hardly give any foreigner that kind of leverage over public funds. Let me pose another question.

Would the Indian Government allow a foreigner to settle a wrongful dismissal and sexual harassment allegation using public funds? But that happened here, and to date no one knows how and why it did. Under what heading did the company's accounts reflect that payment?

In this latest matter that erupted with the firing of Rowley, one can ask if it was because of "five minutes of temporary insanity" or the fact that he questioned UDeCOTT's authority to add or subtract multi-million-dollar projects as it saw fit. Mr Manning is intimately aware of the many ways in which the Piarco airport project was used as a feeding trough by a gang of greedy men. Has he not learned from that shameful scandal? Is Rowley the sacrificial rottweiler on the altar of free rein expediency?

Source: www.trinicenter.com/Raffique/2008/Apr/270408.htm

Share your views here...


Manning Fires Rowley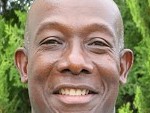 Dr. Keith Rowley is no longer the Trade and Industry Minister. He was fired by Prime Minister Patrick Manning who, according to reports, felt that he was an obstructionist. Dr. Lenny Saith has been appointed to lead the Trade and Industry Ministry.
Read more...

Manning: Why I Fired Rowley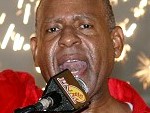 Prime Minister Patrick Manning explains why he fired Dr. Keith Rowley. Manning said that he fired Rowley because of unacceptable 'hooligan behaviour' at a meeting of the Finance and General Purposes Committee of cabinet, and not because of his corruption allegation. Read more...

Related News: April 27, 2008
Udecott takes centre stage
Udecott was launched on December 28, 1994 as a limited liability company registered under the Companies Ordinance, specialising in project management. The corporation falls under the Ministry of Planning, Housing and the Environment.

PM wants blind, unquestioning obedience

Rowley's message-Cabinet oversight

King: Hart has too much power
Calder Hart has too much power. That's the word from former Independent Senator Mary King, in wake of Prime Minister Patrick Manning's firing of Trade and Industry Minister Dr Keith Rowley...

Udecott too loose
Former chairman of the Public Accounts (Enterprises) Committee (PAEC), Wade Mark, meanwhile, said investigations into Udecott projects between 2002-2005 showed the State-owned organisation was "loose with its operations."

A grey area of accountability
While the law provides several mechanisms of oversight and scrutiny for public bodies, not all are applicable to Udecott because of its hybrid status as a private company owned by the State to carry out public projects.

Issue of accountability
From the moment the last Patrick Manning regime announced it would be setting up "special purpose" companies to bypass the bureaucracy created by the Central Tenders Board and other government agencies, concerned citizens raised questions about the possibility of corruption.

Another one bites the dust
Mr Manning, by his own admission, therefore, was the investigator, the accuser and the judge, all wrapped up in one as regards the alleged bad conduct of Dr Rowley.

Atherly sacked over Hart too?
According to well placed sources in the PNM, former mayor of San Fernando Ian Atherly was also axed after disagreements with Hart over a major development project–Chancery Lands Project, in San Fernando–on lands belonging to the corporation.

Mark: Probe UTT too
Manning's brief mention of Julien on Thursday, however, was enough to trigger another strident call from UNC-A leader in the Senate, Wade Mark, for a forensic investigation of the University of T&T (UTT).

Ramnath: Rowley betrayed!

Dismissal recalls 'mutiny' of 2001'
PNM faithfuls are adopting a wait-and-see approach on whether dismissed Trade and Industry Minister Dr Keith Rowley will again challenge Prime Minister Patrick Manning for leadership of the PNM when the party's internal election comes up in June.

Hugs and kisses for Rowley at jazz festival

Tobagonians ask 'Manning eh crazy?'
But the Tobago man-in-the-street and woman-in-the-house are intent on not taking lightly the perceived slight of Rowley's dismissal for an apparently frivolous reason. They also are praising his intent to stay in the PNM and fight to prove his innocence of any wrongdoing that could merit his firing.

Udecott's phantom hotel
THE URBAN Development Corporation of Trinidad and Tobago (Udecott) may now face penalties from the Environmental Management Authority (EMA) stemming from its failure to disclose plans to construct a hotel at the site of the National Academy for the Performing Arts, EMA sources said this week.

Too much cost overruns at Udecott

Stand up and be counted
POLITICAL Leader of Congress of the People Winston Dookeran is calling on the ministers who allegedly informed PM Patrick Manning of what transpired during the last Cabinet sub-committee meeting, to "stand up and be counted..."

At the 'hart' of the matter

Applying brake on spending by Govt
Mr Williams was, last week, offering the Manning administration unsolicited advice which, as it turned out, was both repudiated in theory and unheeded in practice.
The Central Bank Governor is, of course, obliged to try moral suasion, beyond throwing the levers of monetary system management that are within his repertoire of regulatory options.

Public blowing things out of proportion
A call to Calder Hart's home yesterday revealed he was out boating. His wife, Sherrine Lee Hart (Su-Hua Lee), who answered the telephone, said the public was blowing things of proportion.

Round One
Manning's political leadership up for PNM contest in June.
Will Rowley challenge?
Cabinet reshuffle hinted.

UTT to control Arts Academy
THE DECISION to have the Academy for Performing Arts fall under the purview of the University of Trinidad and Tobago (UTT) was a recent one said associate provost at UTT, Professor Ken Ramchand.