Rowley's Predictable Sacking
By Heru
April 23, 2008
| | |
| --- | --- |
| Dr. Keith Rowley | |
Many of us knew that Manning would have been looking for a way to get rid of Rowley after the 2007 election. We could not predict what he would have used as an excuse to do so, and when.

Basically, what Dr. Rowley is saying is that he and other members of cabinet were not aware that UDeCOTT (a state company) planned to construct a hotel on the Princess Building Grounds prior to a sub-committee meeting a few weeks ago. Apparently, Rowley and several other members of cabinet were of the view that UDeCOTT was building a few rooms alongside the construction of the Performing Arts Center, but not as many as sixty. Rowley is saying that he voiced his concerns and objections about how UDeCOTT conducts its business at a meeting of a sub-committee of the cabinet and it appears that the Prime Minister, who was not at that meeting, and other persons in UDeCOTT, have problems with his objection.

Rowley said that yesterday Manning called him to his office to let him know that he received a report that he misconducted himself and asked him to resign. Rowley said that he refused to resign claiming that he did nothing wrong; he said that he did not shout or thump the desk at anyone and only voiced his dissatisfaction with UDeCOTT. Manning fired Rowley soon after.

This issue may have been the excuse for removing Rowley but many of us believe that Manning wanted to get rid of Rowley a long time ago. Manning purged the government of persons who once supported Rowley for leadership of the party but held on to him because of his popularity for the 2007 election, and to deflect criticisms that he was purging the party because of Rowley's previous leadership challenge. Now that Manning has secured another term as Prime Minister and has done so with a sufficient majority, he is getting rid of Rowley. Manning is doing so early enough in his new five-year term so that the impact would be minimized before another general election.

Having said all of this, I hold no brief for Rowley or any of those persons Manning 'sacked'. They were all quite contented to be part of the problem. The only time they publicly speak out about the problems many of us speak about daily is when they get dismissed. So if Rowley and others who got dismissed intend to speak out about the lack of transparency and accountability in how the government spends our money, then people should try to focus on those serious issues.

Share your views here...


Manning Fires Rowley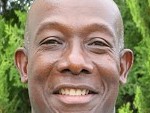 Dr. Keith Rowley is no longer the Trade and Industry Minister. He was fired by Prime Minister Patrick Manning who, according to reports, felt that he was an obstructionist. Dr. Lenny Saith has been appointed to lead the Trade and Industry Ministry.
Read more...

Manning: Why I Fired Rowley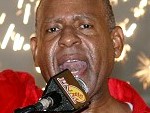 Prime Minister Patrick Manning explains why he fired Dr. Keith Rowley. Manning said that he fired Rowley because of unacceptable 'hooligan behaviour' at a meeting of the Finance and General Purposes Committee of cabinet, and not because of his corruption allegation. Read more...