Boxing Champion Giselle Salandy Dies in Car Crash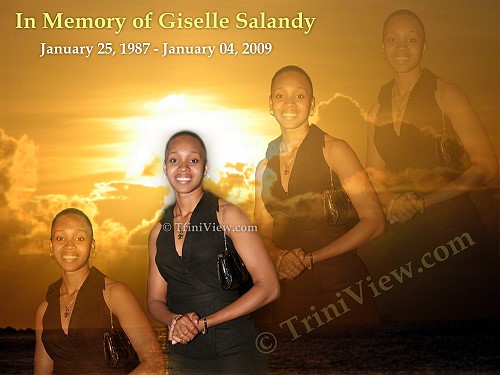 Boxing champion Jizelle Salandy also known as Giselle Salandy


TrinidadandTobagoNews.com Reporters
January 04, 2009

Undefeated Trinidad and Tobago boxing champion, Giselle Salandy, died following a vehicular accident on the Beetham Highway, on the outskirts of Port of Spain, this morning, January 4th 2009. The 21 year old boxing sensation succumbed to her injuries at the Port of Spain General Hospital around 8.29 a.m. Reports state that Salandy was driving west into Port of Spain a little before 7 a.m. when she crashed into a concrete pillar upon reaching the National Petroleum (N.P.) overpass just before the Bhagwansingh turnoff. Miss Salandy and other occupant of the Toyota Yaris, national female footballer Tamar Watson were injured and both were rushed to hospital. Most recent reports indicate that Watson suffered two broken legs and is in a critical condition.

Salandy's manager Boxu Potts reported that doctors at the medical facility tried everything possible to save her life but their attempts were futile.

Gary Hunt, the Minister of Sports described Salandy as an icon, a great contributor and a motivator. He also assured the public that the government of Trinidad and Tobago is prepared to pay for the boxer's funeral.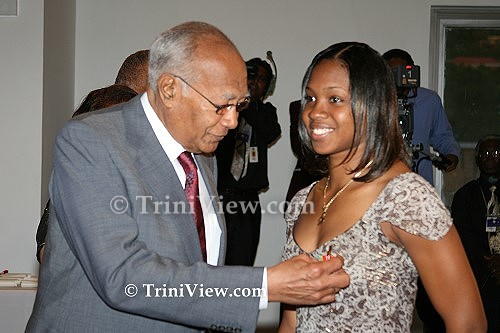 Giselle Salandy receives the Chaconia Gold Medal in 2007


Born in Siparia on January 25, 1987 Salandy began boxing at the tender age of 11 under the tutelage of Kim Quashie and later Fitzroy Richards. Her exploits in the boxing ring brought great attention to the sport of boxing and earned her several awards including the Chaconia Gold Medal in 2007.

Giselle Salandy, T&T's most successful female boxer, was the holder of eight international boxing titles including Women's International Boxing Association (WIBA), World Boxing Association (WBA) and World Boxing Council (WBC) titles, which she successfully defended in her last fight. This fight, which took place on Boxing Day against Dominican Republic's Yahaira Hernandez, took her professional record to 17 wins and zero losses.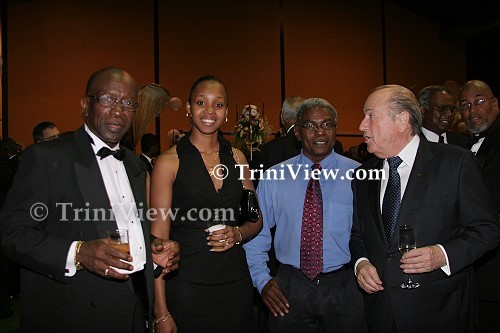 FIFA Vice-President and CONCACAF President Jack Warner, Giselle Salandy,

her Manager Boxu Potts and President of FIFA Sepp Blatter at

Trinidad and Tobago Football Federation's Centennial Dinner 2008


Condolences continue to pour in as the public and persons who knew her personally remember her for her contributions to Trinidad and Tobago.



Footballer Watson critical after tragic accident
January 4th, 2009 - guardian.co.tt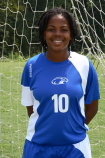 T&T's US-based Women's footballer Tamar Watson is warded at hospital after being involved in a tragic accident that took the life of this country's world light middleweight champion Jizelle Salandy.

Reports are that the former Real Dimension midfield player had broken both her legs and had sustained serious hip injuries.

Watson, who turned 22 on December 30, played for T&T at the Under 20 level and attends Shorter College, Georgia.

Boxing Sensation Jizelle Salandy's Biography
Official Condolences for Jizelle Salandy
Share your views here...