JFK Terror Suspect Abdel Nur Surrenders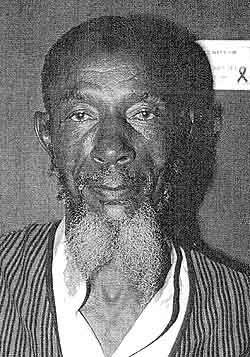 JFK Terror Suspect Abdel Nur


Trinidad and Tobago News Reporters
June 05, 2007

The Manhunt for Terror Suspect Abdel Nur is Over

Police have confirmed to TrinidadAndTobagoNews.com that around 11:15 a.m. today, Abdel Nur turned himself into the West End Police Station in Diego Martin. Nur was later transferred to a Port of Spain police branch.

Mr. Nur, together with Abdul Kadir, Kareem Ibrahim and Russell de Freitas, is accused of planning to commit a terrorist attack on the John F. Kennedy Airport in the United States.

Yesterday, the police had called on the public to be on the lookout for Nur stating that he was armed and dangerous.


| | |
| --- | --- |
| Kareem Ibrahim being taken from court | Abdul Kadir being taken from court |

Two of the accused, Abdul Kadir and Kareem Ibrahim appeared in the Port of Spain court yesterday, charged with conspiring to commit a terrorist act against the United States. Another man, Russell Defreitas, was held last weekend in New York City. He has since appeared in a New York court.

Also Read:

I'm plotting to blow up Sea-Tac Airport
By David Goldstein : June 04, 2007

Plot to Blow Up JFK? Why I am Skeptical
By Heru : June 04, 2007

JFK Four: Connecting Propaganda Dots
from Jamaat al-Muslimeen to Hugo Chávez?
By Kurt Nimmo : June 03, 2007

Share your views here...