Audi recalls in the US but not in Trinidad and Tobago
Maraval Audi Owner
Trinidad and Tobago
October 26, 2010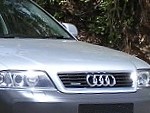 People need to know the risks involved in buying an Audi automobile in Trinidad and Tobago.

If you can afford to buy a new Audi, then you are partially covered by its limited warranty so you are not faced with the full brunt of repairs although parts availability is limited and repairs can take months. As soon as the warranty is up your nightmare really begins.

The cost of even the most common maintenance parts locally is around three to four times what they are listed for in the U.S. and Europe. So be very careful when buying, especially a used Audi.

If you can source the parts yourself and get a mechanic outside of the dealership to repair the car, then go that way and good luck.

Do be aware that service bulletins and recalls issued for the U.S. market will have no bearing on your locally purchased car. You will have to pay to repair the same problem that most likely would be serviced at no cost to the Audi car owners in the U.S.

My main purpose for writing today is to highlight a gas tank leak and how the local Audi dealership has dealt with it.

The nipples on the gas tank of my Audi cracked resulting in a gas leak that was noticeable by gas fumes inside the car. I took my car to the dealership in 2007 complaining about the gas tank leak. They inspected the tank and found several nipples on the tank that connect to various hoses to be cracked. They placed some glue on the cracks but that did not hold for long. I was advised to purchase a new gas tank. I asked if I could import the tank myself and was given the part number to do so.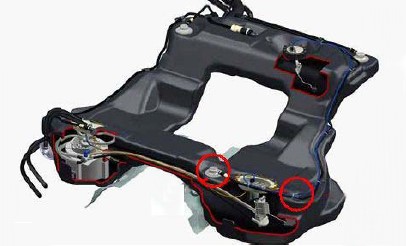 Audi Fuel Tank


In 2008, I set out to buy a new gas tank. While researching the tank online, I discovered that Audi in the U.S. issued a Safety Recall Circular for the same model car detailing the problem along with a recommendation for safe repair.

Audi Recalling A6 To Fix Gas Tank Problem
WASHINGTON — Volkswagen is recalling 68,240 Audi A6 vehicles due to faulty gas tanks. Specifically the recall affects 2001-'04 Quattro models with the 2.7-, 2.8- or 3.0-liter engines and 2001-'05 Allroad Quattro cars with the 2.7- or 4.2-liter engines. Full Article...

AUDI A6 Recalls and Bulletins
Components impacted: fuel system, gasoline: storage: tank assembly
Announced: Apr, 2008
Vehicles affected: 68,240
Summary: volkswagen is recalling 68,240 my 2001-2004 audi a6 quattro vehicles equipped with 2.7l, 2.8l, or 3.0l engines and my 2001-2005 allroad quattro vehicles equipped with 2.7l or 4.2l engines. the aging of the plastic material in the fuel tank rollover valve combined with bending stress from the aluminum ventilation line to the rollover valve nipple may lead to cracking of the nipple. if this happens, a fuel leak may result.
What you should do: dealers will reinforce the nipple on the rollover valve to prevent leakage or repair the cracking at the nipple. the recall began on june 27, 2008. http://autolists.com/notices/audi/a6/

They sent out repair kits to dealerships in the U.S. to repair the problem at no cost to consumers. I drew this to the attention of the local dealership and I was told that the recall was only for cars in the U.S. and it had no bearing on Audi cars in Trinidad and Tobago. I asked, "How could the Audi Company be aware of a defect like that and only fix the problem in the U.S.?" I was told that Audi in the U.S. is different to that of Europe but they would look into it. I was eventually told that the company would not repair or replace the gas tank on my car. I had to buy a new, expensive gas tank.

I printed all the information that I gathered about the recall and I reported this matter to the Bureau of Standards in Trinidad. I also sent copies of the recall information to the local Audi dealership. We are in 2010 and I am still awaiting a reply from the Bureau of Standards.

I bought a new gas tank from an authorized Audi parts dealer in the U.S. in 2008 and I took it to the Audi service centre locally. They checked the tank and said it was the correct one and they installed it.

Today in 2010, I have discovered that the new gas tank developed a similar leak. I took the car back to the dealership and they said they would speak to the Audi parent company and get back to me. I am still awaiting that call.

In the meanwhile, given my past experience with Audi not taking responsibility for their defective product, I have ordered the repair kit.

Buyers beware! Given my experiences, I would strongly suggest that people keep away from these vehicles and check carefully before parting with your hard earned money.


Send us your stories and photos of abuses and poor service in Trinidad and Tobago. If you want your name withheld from publication, let us know.
Email: e.publish@yahoo.com