Club Zen Has Been 'Temporarily' Closed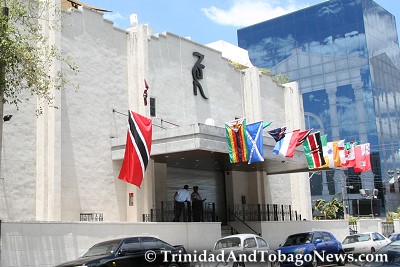 Today at Club Zen


TrinidadandTobagoNews.com
Reporters
April 26, 2007

Speaking on TV6 news, Acting Commissioner of Police, Winston Cooper, said that against the background of the information given by the courts to Zen with regards to issuing the club with a license to run the premises, the management of Zen was unable to comply with the courts' request and as such, was denied a license.

Mr. Cooper said that the club's license came up for renewal and the information he has is that the management of Zen was unable to comply with what was requested of them and as such their license was denied.

It is further understood that when the club complies with the request of the court, the matter involving its license would come up before the courts again and the license may be renewed.

Mr. Cooper said he could not state at the moment what areas the club was found wanting as he did not have that information before him. He further stated that he was not privy to all that information.

When asked if this had anything to do with the Danah Alleyne issue, Mr. Cooper said that it did not. He said that the Danah Alleyne matter is currently under investigation. When asked if this matter was connected to the fracas that happened at the club this morning involving Soca superstar, Machel Montano, Mr. Cooper said this matter is also under intense investigation and would be dealt with as it should.

UPDATE: April 27, 2007

Club Zen is Open for Business

Share your views here...